Freezer room with hinged door for industrial use
Products Visitors:4303
Products description:
1、Product name: Freezer room with hinged door for industrial use
2、Product types:
Usually, cold room doors can be classified into two types--sliding door, hinged door.
And also other types' door can be customized according to customers' requirements.
For sliding door, we have AS electric sliding door and LS manual sliding door.
AS electric sliding door series can accurately control the different actions of door to ensure the door run smoothly by using the synchronous motor control system.

LS manual sliding door series with reasonable material selection is simple in structure, delicate in appearance, and with integrated foaming of internal polyurethane foam. The door is with safety escape device, which is very safe and practical.

Their applicable environment is -60°C to -120°C cold storage, freezer, high temperature warehouse, etc.
The features of structure (For sliding door)

Door panel

Fully enclosed without frame structure,

The panel is made of stainless steel sheet or colored steel sheet,

Do arc processing around the door

Door frame

Made of aluminum alloy or C steel enveloped by stainless steel,

Tidy appearance and durable,

Guide rail device

Made of aluminum alloy.

Its guide's wheel device acts together with compression wheel device so that the door can separate with door frame when opening and press against door frame and floor when closing.

Electric control system

Original Panasonic frequency converter to ensure the reliability of electric control system, wireless controller and infrared alarm system will activate difference responses pursuant to different circumstances to achieve better control to the door,(only for electric sliding door)

Sealing string

Low temperature resistance, oil resistance, high elastic EPDM

Heating wire

Automatic constant temperature 220V or 36V low voltage heating zone

Fittings

High precision stainless steel material
For hinged door, we have half buried door, full buried door, free door, clean door.
Half buried door series, the half of the door is embedded in the door frame, and its air-tightness and insulation performance is excellent.

Full buried door series (automatic return door), the door body is aligned with the door frame. It can be closed automatically and pressed tightly, with beautiful appearance, good air-tightness and insulation performance.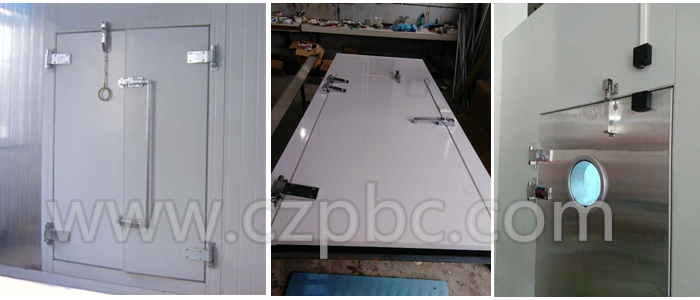 Their applicable environment is about -45°C to -50°C small cold storage, freezer, etc.
The features of structure (For buried door)

Door panel

The shell is combined with the plastic material and panel,

With integrated foaming of polyurethane,

Without the cold bridge, good heat preservation performance,

Door frame

Fitted with electric heating string for self-temperature control,

No need to mount temperature control or manual switch power source,

Sealing string

Flexible plastic built-in magnetic strips,

Fitting

Stainless steel or high intensity galvanized material

Escape device

With safety escape devices
Free door adopt adjustable spring hinge, with firm structure, convenient adjustment, flexible rotation body at the door.
The features of structure (For free door)

Door panel

SUS304 stainless steel and polyurethane foam,

Thin thickness, light weight, runs smoothly,

Door frame

Engineering plastic, built-in PTC heating wire,

Can be used in medium temperature of cold storage

Sealing string

EPDM material

It's slot interface, without imprisonment, easy to replace.

Fitting

Stainless steel or high intensity galvanized material
Clean door is with door frame made of stainless steel and polyurethane foam forming, beautiful appearance, easy to clean.
The features of structure (For clean door)

Door panel

SUS304 stainless steel and polyurethane foam,

With good insulation function,

Door frame

Stainless steel wrapped doors,

Durable, easy to keep clean,

Sealing string

Silicon & rubber, narrow shape,

The contact area with the frame is small, not easy to accumulate things

Fitting

Stainless steel,
They're commonly used in the goods channel, and so they also can be called channel door.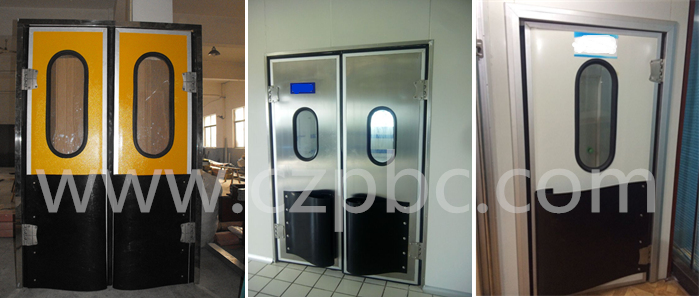 5、Main Applications
Hotels, hospitals, blood banks, poultry slaughter and processing, aquaculture and processing, mushroom cultivation, agricultural product processing,

Dairy production, pharmaceutical processing and logistics, beverage production and processing, beer production and cooling, large-scale logistics

Storage, chemical product cooling, leather manufacturing, injection molding, machine cooling, steel cooling, communication equipment,

Ship

manufacturing and more.
6、Packaging & shipping
--Free packing (with normal pallet and packing belt)
--Standard exporting packing (wrapped with plastic thin film, wedge protect and good pallet or as customer' requirements).
--Peak season: 15 days
--Off season: 7 days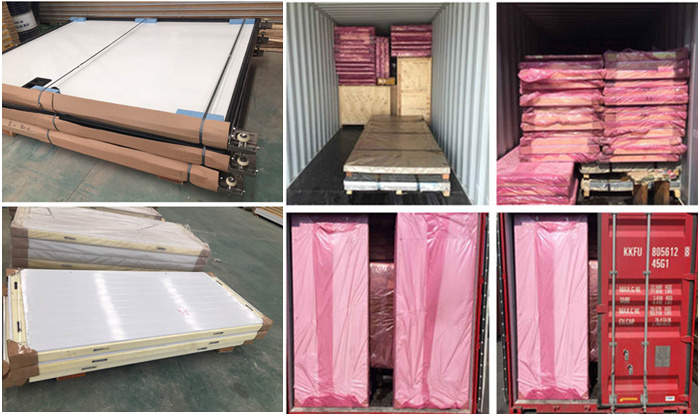 7、Production flow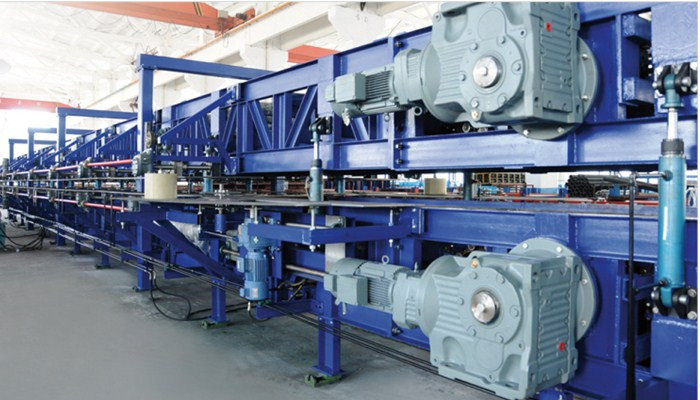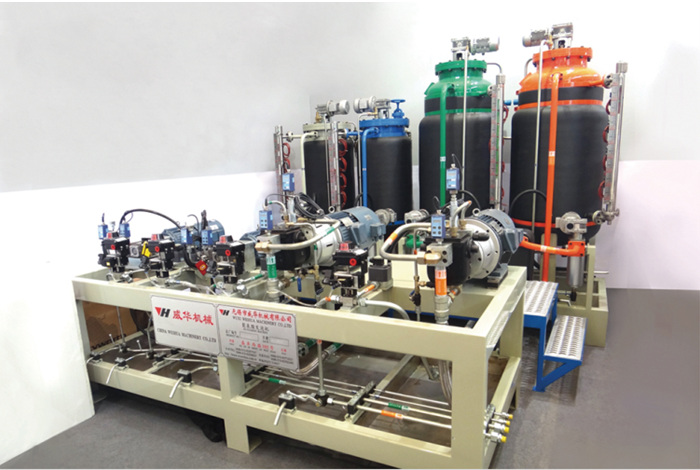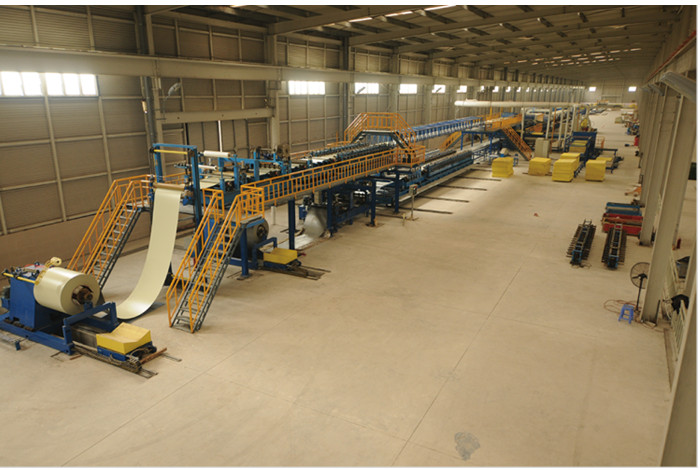 8、Case display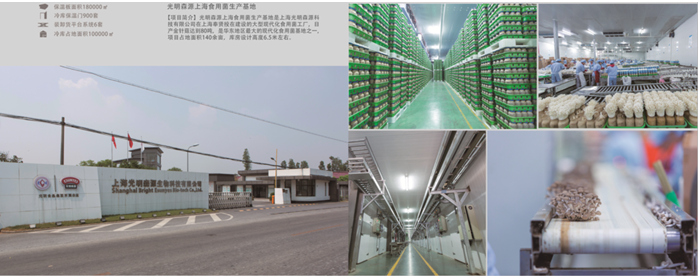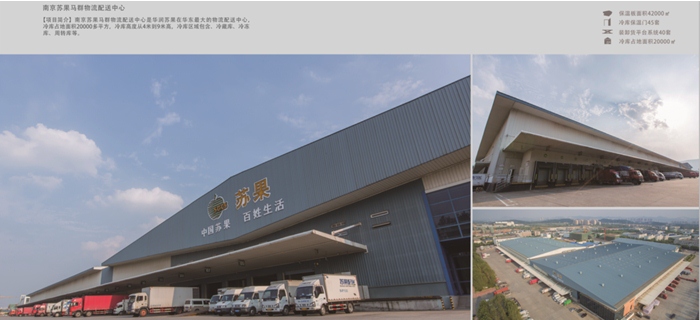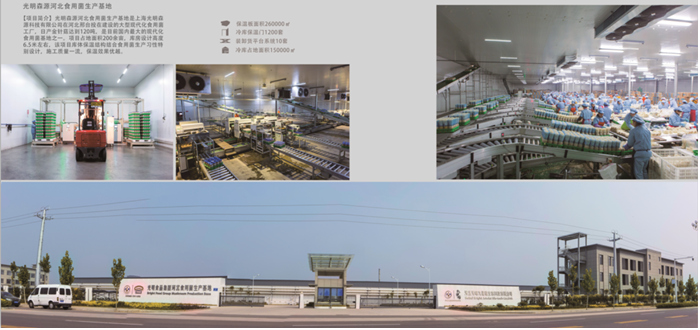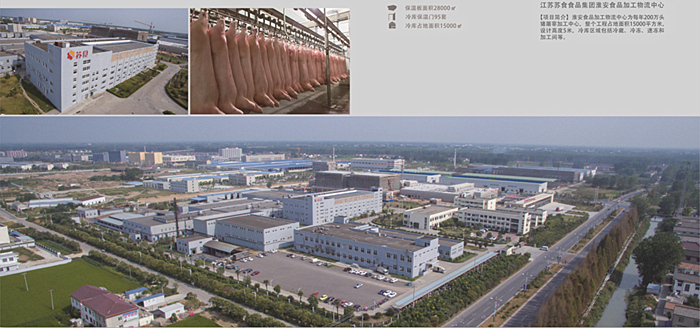 9、About us
Changzhou Polar Bear Cooling Co., Ltd was founded in 1996. Our company is a first-class cold storage insulation materials manufacturer and a cold storage energy-saving program supplier. We focus on the field of cold storage materials and cold storage research and development areas, through years of great-leap-forward development, the company is expanding, now has 28 management staff, 15 technical staff and 170 engineering installation and production staff. The company has established two production bases, covers an area of more than 80 acres, adopt the most advanced in domestic and international third-generation automatic continuous production line, which improves the capacity of production and supply for various types of products. At present, the annual output of our company is thermal insulation materials up to 1.5 million square meters, all kinds of cold storage doors 8, 000 sets, industrial unloading platform 1, 500 sets, all-round to meet the various needs of customers.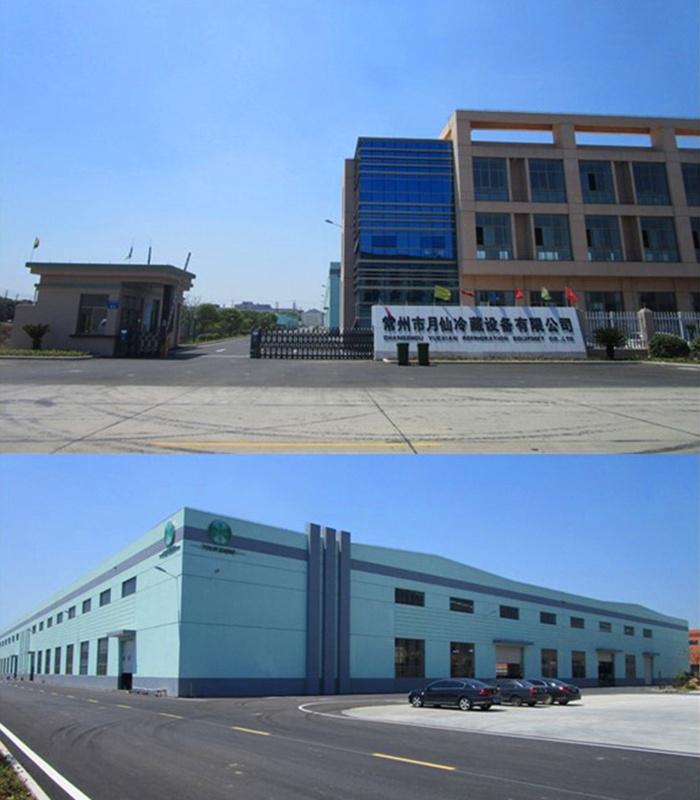 New Products
Relative Keywords
You may also be interested in:
Business Type: